As a member of the FSG fee-only financial planning team, Justin Moilanen is an avid reader and content consumer.  He's always on the prowl for content that our clients and visitors might find useful, informative, entertaining, or enlightening. Some of the pieces are directly related to retirement planning, tax strategies, estate planning or other financial topics.  Some of the pieces are not, but nonetheless engaging. Each month, he shares a few of his ideas with our Financial Service Group clients and friends through various media outlets.  Here are Justin's top picks for June, 2016.  Watch. Listen.Read. and Enjoy!
If you're interested in learning more about the other good folks at Financial Service Group, please visit https://toyourwealth.com/who-we-are/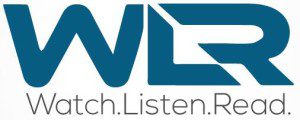 Watch.
Wired – AR, VR, MR: Making Sense of Magic Leap and the Future of Reality
 "And that blend of reality and illusion could well be what our world will ultimately look like."
Listen.
Planet Money – The Dollar At The Center Of The World
"Somehow he managed to outwit John Maynard Keynes and put the US Dollar at the center of the world."
Read.
Farnam Street – Warren Buffett: The Three Things I Look For in a Person
"Inevitably, the most useful qualities have nothing to do with IQ, grades, or family connections."