Learn more about who we are.
At the heart of it all: A financial planning experience built on compassion, connection, and commitment
At FSG, we approach each and every client relationship with our hearts fully invested. We are dedicated to creating a financial planning experience that is rooted in caring, compassion, and genuine connection. Our goal is to form relationships that stand the test of time, built on mutual trust and respect. 
We do Everything with Heart
We invest the time to listen intently so we get to know you and understand how you define your great life. As your fiduciary, we always put your interests first.
We are consistent and accountable for our actions. Our responsibility is to you as our client. You can rely on us.
We know that peace of mind starts with your being aware and trusting that what you see is what you get–all the time, every time.
We have a deeply seeded culture of collaboration.  You are at the center of our financial planning process and team.
Our financial advisors know they need to be ready today and tomorrow to innovate for your future.
These core values inspire every thing that we do.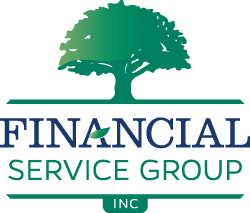 We are on a mission to deliver exceptional service that exceeds your expectations. Our commitment to excellence begins from the moment we start working with you and continues through every interaction. With an eye on industry best practices and a passion for innovation, we strive to make your experience with us truly one-of-a-kind. Join us on a journey toward a financial future where you are inspired and empowered to live your great life.
Submit your email to subscribe to our email newsletter for our latest news, articles, and upcoming events.
FINANCIAL SERVICE GROUP INC.

Copyright Financial Service Group All Rights Reserved © 2022