As a member of the FSG fee-only financial planning team, Justin Moilanen is an avid reader and content consumer.  He's always on the prowl for content that our clients and visitors might find useful, informative, entertaining, or enlightening. Some of the pieces are directly related to retirement planning, tax strategies, estate planning or other financial topics.  Some of the pieces are not, but nonetheless engaging. Each month, he shares a few of his ideas with our Financial Service Group clients and friends through various media outlets.  Here are Justin's top picks for August, 2016.  Watch.Listen.Read. and enjoy!
If you're interested in learning more about the other good folks at Financial Service Group, please check out our profiles!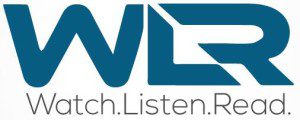 Watch.
Buffalo Springfield – For What It's Worth (02:40)
"There's battle lines being drawn. Nobody's right if everybody's wrong."
Listen.
On Being – The Alchemy of Pilgrimage (51:00)
"Every morning, I find myself a different person. I'm always a mystery to myself. If I knew in the first hours of the morning, what I'm going to do, what is going to happen, what attitude or decision should I take, I think my life would be deadly boring because, well, what makes life interesting is the unknown. It is the risks that we take every single moment of a single day."
Read.
MarketWatch – How much money will gold medal winners in Rio take home? (352 words)
"When swimmer Joseph Schooling edged out Michael Phelps and a tight field in the 100-meter butterfly event on Friday night, he became the first athlete from Singapore to win a gold medal — and he will be the first to earn the country's $753,000 gold-medal bonus."