Terri D'Alie named COO of Financial Service Group
Since joining FSG in 1996, Terri has demonstrated her committment to the vision, values, and client relationships that are the hallmarks of our success.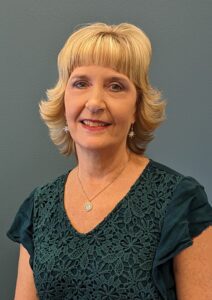 We are pleased to announce that Terri has been promoted to the role of Chief Operations Officer. In this expanded capacity, Terri will assume overall responsibility and oversight of all key functions within the firm, including client satisfaction, human resources, systems and process improvements, accounting, and partner/vendor relationships.
"I couldn't be more proud to make this well-deserved announcement," said FSG founder, Michael Haubrich. "Terri has been with me longer than any other team member and has helped 'keep the wheels on the bus' even when we're rolling down the road at a hundred miles an hour at times."  Terri first joined FSG when our offices were located on Durand Avenue in Racine. She was heavily involved in the planning for and move to our beautiful permanent office center on Northwestern Avenue.
"I am so honored to be offered this amazing opportunity and I am committed to working hard to build operational efficiencies that will contribute to our client's overall experience," Terri said.