Vince Tortorici offers Retirement Planning Today® mini-course at UW-Parkside
Vince Tortorici will be teaching the Retirement Planning Today® content, offered through UW-Parkside's mini-course curriculum. The program is open to the public and will be taught in-person on the UW-Parkside campus.
The program offers instruction and dialogue over two sessions. The Thursday session is October 5 and October 12, 6 p.m. to 9 p.m. OR the Saturday session is on October 7 and October 14, 9 a.m. to Noon.
At a cost of $59 per individual or $79 for a couple, this is a great opportunity to be introduced to retirement planning concepts.  The program is geared for those age 50 to 70, but is open to anyone who is interested.
The Retirement Planning Today® structured curriculum offers something for everyone. Regardless of how far or near retirement is for you this course will teach you the fundamentals of building wealth and aligning your money and values so you can realize your retirement dreams. The information you learn will help you throughout your working and post-working life and is appropriate for people who are self-employed and for employees of corporations or government agencies. This course includes a take-home workbook.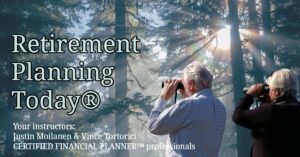 Learning objectives
As a result of attending Retirement Planning Today® you will be prepared to:
•Create a vision for your life once work isn't your primary job anymore;
•Determine how much money you will need to retire;
•Identify and avoid making mistakes that can cost you money, time and peace of mind;
•Understand the options and decision variables of various retirement income sources and how to minimize taxes on them;
•Learn about cash accounts, stocks, bonds, mutual funds, exchange traded funds and other investment vehicles and how to manage investment risks;
•Protect yourself from large financial loss prior to or during retirement;
•Ensure your estate plan accomplishes what you want it to and minimizes income, gift, and estate taxes, avoids delays and ensures liquid assets after your death.