Wondering what you need to do to ensure you're ready for retirement? This informative, interactive session is designed to share information, address questions and highlight key issues for planning for your retirement.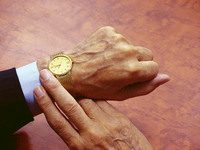 Who should attend? Anyone planning to retire!
What we'll cover:
We'll provide insight on the following questions so that you can make informed retirement decisions.
– Can I retire?
– When should I start Social Security?
– What are my Medicare options?
– Should I choose a lump sum or monthly income pension?
– What is a rollover?
– How should my investment accounts be invested?
– How much can I withdraw each year?
– When do I have to take Required Minimum Distributions (RMDs)?
– How much will I pay in taxes?
– Should I buy long-term care insurance?
Seating for our learning events is limited so please register below or call Traci at 262-554-4500 x105.[mk_content_box heading="Register for this Event"][vc_column_text disable_pattern="false" align="left" margin_bottom="0″] Preparing for your retirement
Date: Tuesday, November 14, 2017
Time: 6:30 p.m. – 8 p.m.
Location: Financial Service Group | 4812 Northwestern Avenue, Mount Pleasant, WI 53406
[/mk_content_box]