At age 65, there's a series of decisions that need to be made regarding healthcare coverage, specifically Medicare. Health care costs rise with age and it's imperative that the right choices be made because there's a small window of opportunity to "get it right." Our medicare resource, Eileen Hamm, has created a process which objectively guides clients through the Medicare maze and she'll be sharing this information with your during this complimentary learning opportunity
The services include: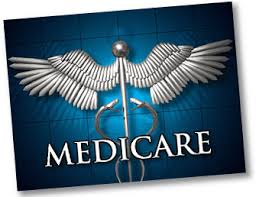 Diagnosing your situation in order to assess your appropriate Medicare enrollment period. This includes understanding how your current insurance (COBRA, employer, or individual coverage) works with Medicare
Making sure you get signed up for Medicare on time, without penalties. If you don't enroll on time, you pay a penalty that continues for life
Explaining what Medicare pays for and what it doesn't pay for
Choosing between regular Medicare and Medicare Advantage. There are significant differences and distinct pros and cons to each
Choosing the right Medicare Supplement (also known as Medigap) coverage if applicable. There are over a dozen choices
Evaluating and choosing the right Part D Prescription Drug Plan. There are hundreds of choices
Developing a plan for controlling health care expenses in the future
Lifetime access for reviews of the above decisions, for as long as you're a client of Financial Service Group
Seating is limited so please register below or call Traci at 262-554-4500 x105
[mk_content_box heading="Register for this Event"][vc_column_text disable_pattern="false" align="left" margin_bottom="0″]Medicare Learning Event
Date: Wednesday, September 12, 2018
Time: 6:00 p.m. – 7:30 p.m.
Location: Financial Service Group | 4812 Northwestern Avenue, Mount Pleasant, WI 53406
[/vc_column_text][/mk_content_box]