As seen in the Racine Journal Times | April 30, 2014
Driving around Racine, I often see homes for sale that have been listed for well over a year. I often wonder how the sellers are dealing with this unnecessary delay in moving forward with their lives. Focusing on a strategy for hassle-free home sales can lead to selling your house in weeks rather than months or years.
One key to the hassle-free home sale is the listing price for your house. There are many factors influencing your decision on the price for your house. Some of the common ones I hear relate to how much you originally paid for the property or the additional money you spent on renovations. Another common refrain is the desire to get the most money possible from the sale or its corollary, not giving the house away for less than it's worth. Unfortunately, none of these factors determine the actual sale price of your house.
The primary determinant of the sale price for your house is the perceived value of your house relative to other houses for sale. Is your house the best value around at a particular price? How do you know if your price is reasonable?
The first step is to start with a market analysis of sales for homes similar to yours. Preferably the sales closed recently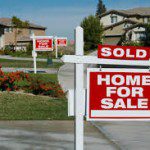 and relatively close in distance. A competent real estate agent can complete this analysis and make appropriate adjustments based on the unique characteristics of your home. The recommended price from the agent is just the starting point.
Once your house is listed, the amount of activity will tell you a lot about whether the price is realistic. If you have an extended period of inactivity (without a good reason such as the weather), chances are the price is too high. Alternatively, if the price is too low, you should see a flurry of activity from potential buyers who recognize the value in your property. A skilled agent can help facilitate competing offers to raise the price to the highest possible amount which eliminates the issue of selling the property for less than its worth.
Another factor not always acknowledged is the willingness of the seller to move. The psychological impact of this transition can catch people off guard in much the same way as a change in jobs or death in the family.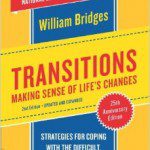 Author William Bridges specializes in the psychological effects of change as we move from old to new beginnings. Too often we discount the significance of each phase of the transition which can lead to reluctance to let go of the past or fear of the new beginning. Could this be the reason why so many houses are still for sale?