If you're reading this, then you still have time to finalize your burial wishes. Taking the time now to address one of life's inevitable transitions can not only save you money (by avoiding unnecessary expenses) but also reduce the emotional burden on loved ones of making difficult decisions upon your death.
When it comes to funeral decisions, we can all benefit from pre-pl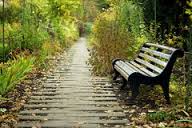 anning while not everyone needs to prepay. Most people assume both must be done simultaneously which is not true. The benefit of preplanning is you get to dictate what type of ceremony will be held as well as what happens to your body (such as cemetery burial or cremation). It also provides you an opportunity to pull together all the information needed for an obituary.
The State of Wisconsin has their own form for designating who is authorized to make decisions about what to do with your body. With typical bureaucratic flair, the document is called "Authorization for Final Disposition." It's available through the Wisconsin Department of Health Services website at www.dhs.wisconsin.gov/library/f-00086.htm.
Prepaying for a funeral removes the financial burden on others and further reduces some of the decisions that need to be made. If there are significant financial assets left to your heirs, I often recommend people forgo prepaying as the ability to change your mind is reduced once you've committed to a particular funeral home.
If financial assets are more limited then prepaying makes more sense, especially if there's a concern about nursing home costs and Medicaid or Title 19 coverage. Prepaying for a funeral removes the assets from a person's net worth for calculating eligibility for Medicaid and isn't subject to the five-year rule for divestments.
An unexpected benefit of thinking about your own mortality is the opportunity to reflect on your life with the ability to still make changes. I've seen the process of writing your own obituary used as an exercise for identifying what's important as well as the individuals who mean the most to you. Why wait until death is near, to find meaning in your life.
originally published in The Racine Journal Times | April 11, 2016