Preparing for expenses in retirement
According to the Social Security Administration, the average life expectancy for a man reaching age 65 in 2023 is just over 84 years. For a woman, life expectancy is almost 87 years. It's not uncommon for a person to be retired for 20 to 30 years. Avoiding financial risks and preparing for your expenses in retirement can be key to your ability to experience the great life you envision for this phase of your life.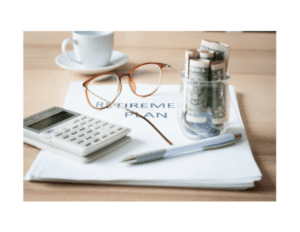 Retirement changes your mindset from being a saver to being a spender as you begin to live off the nest egg you accumulated during your working years. You no longer have income directly from work, but you will likely have more freedom. For many retirees, the newfound freedom opens new doors and experiences they may not have had time to enjoy previously. But those newfound freedoms are not free!
Early in retirement, some expenses might be higher as you're likely to be more active than in later years. You may take up new hobbies, travel more, or join a country or golf club that you've always longed to have time for but were unable to enjoy while working.
Later in retirement you may experience expenses from higher health care costs for you and your aging spouse that could take a significant bite out of your retirement savings. In fact, Fidelity estimates that a couple in retirement might experience healthcare expenses exceeding $300,000 over and above Medicare throughout their retirement years.
During the last few years, we've all paid close attention to rising inflation. Every day, we feel it in our wallets and it's easy to think this will last forever. While the next inflation update isn't scheduled until later this month, the 2022 annual rate of inflation was 6.5%. To keep it in perspective, over the last 50 years prior to 2021, inflation has averaged about 3.8% annually and the Federal Reserve has a stated goal for inflation to remain around 2% annually.
It's easy to understand why many people have a fear of outliving their retirement savings! Here are some things you can do to retirement to help ease that concern.
Stay disciplined: Retirement can be a time of temptation, but it's essential to stay disciplined and maintain a budget. Avoid overspending and limit non-essential purchases to maintain your retirement savings.
Avoid impulsive decisions: Avoid making impulsive decisions with your retirement savings, such as withdrawing large sums of money or making big investments without careful consideration. Seek professional advice from a financial advisor before making any major financial decisions.
Manage debt: High levels of debt can be a significant risk in retirement. It's essential to pay off high-interest debt, such as credit card debt, as soon as possible. This is a good practice even well before retirement!
Consider long-term care insurance: Long-term care costs can be a significant expense in retirement, and many retirees are not prepared for these costs. For those who qualify, long-term care insurance can help cover the costs of assisted living or nursing home care, protecting your retirement savings from being depleted by these expenses. Long-term care insurance is not appropriate for everyone, so it's best to carefully investigate eligibility and benefits.
The best suggestion is to make sure and review your retirement plan regularly to ensure it remains on track. Be prepared to make adjustments to your plan as you consider factors such as changes in your health, visions of your ideal retirement activities, and any changes in your overall financial situation.