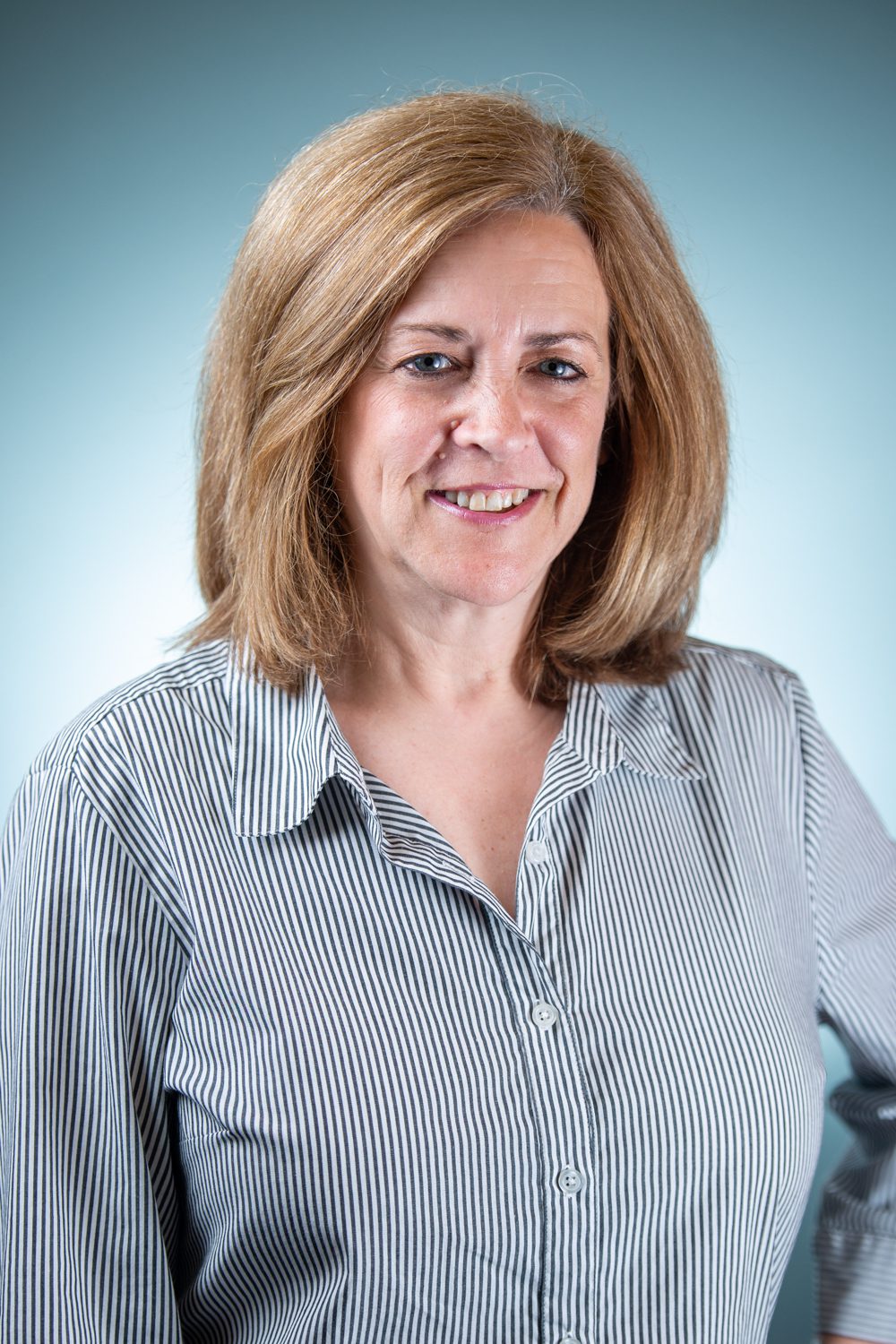 Lori Jozefiak
Administrative Assistant
Lori rejoined FSG in summer, 2019 to reprise her role on our Admin Support Team. Lori's is likely to be the first voice you hear when calling in. A master of many tasks, Lori helps keep the office running smoothly.
Since her first job scooping 25-cent ice cream at Baskin-Robbins, Lori has refined her people skills through many years of supporting leaders and teams. Although she once dreamed of being a professional tap dancer, she found other ways to channel her creative talents.
A fan of Broadway musicals and Ravinia concerts, Lori's favorite time of day is late at night when the house is quiet and she has time to think and plan. Her bucket list includes wanting to one-day write a children's book for which she has already developed the concept. She would also like to recreate the European trip exactly as taken and journaled by her grandparents.
Married to Cary for 32 years, Lori has two grown daughters, Jackie and Kim, both graduates of UW-Madison (Go Badgers!). When not working, Lori enjoys reading and being outdoors, primarily on or near water. Lately, she's been expanding her culinary tastes and experimenting with healthy recipes under the guidance of her soon-to-be dietician daughter.
Reach Out Today For Our Free Consultation
We understand the apprehension that comes with planning for your future. Our no-commitment, free consultation with our trusted CERTIFIED FINANCIAL PLANNER™ advisors will put you at ease and show you all that Financial Service Group can offer. Contact us today and start planning for your tomorrow.
Copyright Financial Service Group All Rights Reserved © 2022