Strategies for your great late- and end-of-life
At Financial Service Group, we care about helping you live your definition of your great life, no matter what age you are.
Our Elder Life Planning practice is intended to help ensure your peace of mind around your money, legacy, and overall well-being as you live your great late life.
The practice is led by CERTIFIED FINANCIAL PLANNER™ professional and Certified Senior Advisor (CSA)®, Michael Haubrich, the founder of Financial Service Group, Inc.
Elder Life Planning involves deeper exploration into topics clients first experience as part of their retainer relationship with FSG including:
Strategic powers of attorney and beneficiary designations
Legacy planning and end-of-life gifting strategies
Late-life care and housing options
End-of-life wishes and directions
Facilitated whole-family dialogues
Caring Hearts Conversations – getting to the heart of what matters most to you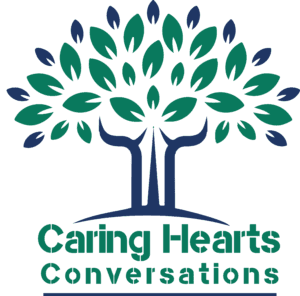 A cornerstone of late-life planning, this facilitated, intergenerational dialogue focuses on the family's attitudes, values, and beliefs about caring for their aging loved ones. We examine the individual perspectives and input of each family member to create a vison of late- and end-of-life.
A customized approach to late-life
Throughout your relationship with Financial Service Group, you've experienced our financial life planning strategies. Now, as you enter your late-life and end-of-life phase, we can provide extended, for-fee services dedicated specifically for the specialized financial and care needs of this stage.
Realizing your legacy completion
Working together we will ensure your legacy wishes for yourself, your family, your community, and the causes you feel strongly about are documented and integrated into your estate plans. We will map out a plan to complete your legacy in these key areas and provide you with referral resources to facilitate the realization of your wishes. We will work with you to create specific plans for your end-of-life wishes and directions.
Facilitating your late-life comfort
Our Elder Life Planning Service includes addressing the critical component of how and where you want to live in aging as well as the type of care you wish to receive. Housing options such as independent or assisted living and custodial/skilled care will be identified and researched. Specific facilities and resources within your communities will be identified and communicated to you and your family and/or care providers.
We can assist in facilitating your housing plan by:
Negotiating housing and care services contracts
Providing and coordinating resources for packing, moving, cleaning-out and repairing or rehabbing your existing home
Facilitating the sale of your existing home
Keeping everyone on the same page
Ongoing Caring Hearts Conversations with you and your family will ensure that your Elder Life Plan is being executed according to your defined expectations and in alignment with the previously identified roles each person will play in your late- and end-of-life wellbeing.
Fees for Elder Life Planning
Customized, personalized Elder Life Planning services that are beyond those included in our Retainer Fee Relationship are delivered outside the Financial Service Group retainer fee at a rate of $250/hour or $2000/day+travel
Let's chat! Reach out today to connect with us.
We understand the apprehension that comes with planning for your future. Our no-commitment, free consultation with our trusted CERTIFIED FINANCIAL PLANNER™ advisors will put you at ease and show you all that Financial Service Group can offer. Contact us today and start planning for your great life.
Copyright Financial Service Group All Rights Reserved © 2022