Treat your career like your other assets so it keeps thriving and giving you returns on your investment
Your career is the fuel that feeds your financial engine. Similar to other asset classes like stocks, bonds, and real estate, your career asset needs to be managed, optimized and maximized with the same attention and view to the future.
A service of Financial Service Group, Career Asset Management is intended to help ensure your career asset generates returns for you longer and results in positive outcomes such as:
more financial resources to augment and extend your retirement income;
extended opportunities for social interaction, a key contributor to longevity;
intellectual stimulation in new or existing areas of interest;
expanded opportunities for volunteering or discovering your encore career;
improved work+life fit, enabling you to extend your working years
ability to respond more quickly to unexpected changes in your career
Read the book! Career Asset Management: Getting Ahead, Staying Ahead and Using your Head to Maximize your Career Value
How is your career like real estate, stocks or bonds? With more than 30 years as an industry thought-leader, Financial Service Group's founder and CERTIFIED FINANCIAL PLANNER™ professional, Michael Haubrich, shares how he has helped others treat their career like a vital, thriving asset that deserves the same level of investment, attention, and development as their other financial assets.
In this book you'll learn how others have extended the earning power of their career asset and achieved improved work+life fit and higher levels of career satisfaction. The easy-to-consume content provides thought- and action-stimulating ideas to inspire you to develop, optimize and maximize your career asset to benefit your near- and long-term financial well-being. 
Three habits to add value to your Career Asset
Habit #1 – Actively Engage in Lifelong Learning. Click here to read more about this habit.
Habit #2 – Benchmark your Career Asset. Knowing the true market value of your skills, talents and experiences is vitally important to your Career Asset. Never is this more critical than when your current employment situation is at risk for change due to layoff, downsizing, outsourcing or any number of other unexpected events. Knowing what you should expect — not only what you're currently paid — is an important element of any job search. 
Habit #3 – Network. Although physical networking may be impaired due to the COVID-19 pandemic, there are numerous other ways to network. Ensuring your LinkedIn profile is properly set-up, refreshed, and optimized is one way to participate in virtual networking. Click here to read how you can stay connected even during social distancing.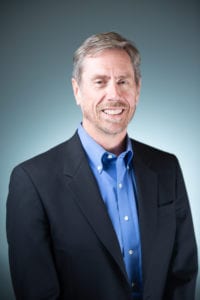 Michael is the founder of Financial Service Group, Inc. a fee-only firm serving the financial life planning goals of national clients. Michael is known throughout the industry for creatively blending traditional financial planning tools with forward-looking insights to help his clients live their great lives. He is a pioneer in developing "career" as an additional asset class. This concept has been widely adopted for use in financial planning practices across the nation.
Let's chat! Reach out today to connect with us.
We understand the apprehension that comes with planning for your future. Our no-commitment, free consultation with our trusted CERTIFIED FINANCIAL PLANNER™ advisors will put you at ease and show you all that Financial Service Group can offer. Contact us today and start planning for your great life.
Copyright Financial Service Group All Rights Reserved © 2022